Vetting Chinese suppliers is essential to ensure that you work with reliable and reputable partners. It is the most important part of the process, as your branding, Brand reputation, and profitability depend on in-time inventory replenishment, price stability, quality consistency, and cost control.
Here are some steps that help vet Chinese suppliers.
Conduct background research: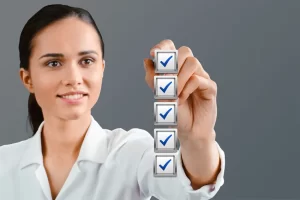 You should conduct thorough background research on the supplier to determine their reputation in the industry. Check online reviews, customer feedback, and industry forums to understand the supplier's track record.
Low Price
Some companies put a very low product price tag on different sourcing websites. These abnormally low prices aim to attract customers and start negotiating with them. They always need to supply the product at the price they mention. Be attentive, and don't waste your time and money on these.
Verify their legal status:
Verifying that the supplier is a legally registered business in China would be best. Ask for their business license and verify it with the relevant authorities.
Ask for references:
Ask the supplier to provide you with references from previous clients. Contact these clients to verify their experience working with the supplier.
Request samples:
Request samples of the products you intend to purchase. This will allow you to verify the quality of the products and ensure they meet your standards.
Business Licenses to Export
Some businesses need a license to export from China. It includes products such as Toys, Food, Electronics, Medical, etc. When importing, it is important to ensure that they have the necessary licenses to export their products. Working with a licensed supplier ensures compliance with export regulations. It helps mitigate potential legal and financial risks associated with importing goods into your country.
Conduct factory inspections:
If possible, visit the supplier's factory to conduct an inspection. This will allow you to verify the quality of the facilities, the production process, and the quality of the products.
Negotiate terms and contracts:
Once you have identified a reputable supplier, negotiate the contract terms, including pricing, delivery times, and payment terms. Ensure you have a detailed contract covering all aspects of your business relationship. Ensure you understand the price terms like EXW, C&F, CIF, etc.
Alternative Solution
There is another alternative you can use to vet the suppliers. Hire any professional sourcing company that can vet the suppliers on your behalf or recommends a professional manufacturer. Ensure that those suppliers meet your current and future inventory requirements.
Overall, vetting Chinese suppliers requires due diligence and attention to detail. Following these steps, you can mitigate the risks associated with doing business with Chinese suppliers and establish a successful partnership.